Clanger, a solo exhibition by Baden Pailthorpe, explores the aesthetics of power through data, bodies and technology. In an environment that is both physical and virtual, Clanger pairs the statistical tracking of AFL player performance with the emotional intensities of the crowd. Using anonymous player and crowd data captured during the 2017 AFL Round 23 Swans v Carlton game, Clanger re-stages the drama and flow of a match in its entirety. Pailthorpe moves the game from the field to the virtual plane, rendering both players and the crowd as data-borne creations caught in a deeply emotional, cultural and aesthetic tradition.
In statistical terms, the word 'Clanger' refers to a turnover or a silly mistake made by a player in an AFL match. The criteria for each player's usefulness is defined wholly by the data they generate during the game— AFL players are tracked using micro wearable units that include GPS and accelerometers. The amount of data generated from these devices in a given game is immense; every movement is tracked, stored and interpreted in an effort to understand performance, mitigate injury and measure value.
By adopting the vernaculars of sport and gaming, the artist creates an immersive environment that emphasises the role of experience in the propagation of labour, culture, and ideas. A new 36-channel video work re-articulates the match using the two team's GPS data, while a single-channel video work on the opposing end of the gallery/field renders the crowd via audio data captured at the game. A soundtrack by composer James Brown accompanies this work. By pairing the compelling languages of creative practice with the statistics of player performance, Pailthorpe's Clanger demonstrates that data becomes information only by interpretation.
Clanger results from Pailthorpe's Australian Network for Art and Technology (ANAT) 2017 Synapse Artist Residency with UTS Sport and Exercise Science and professor Aaron Coutts. The exhibition is supported by a catalogue essay by Dr Dan Golding, lecturer in Media and Communications at Swinburne University of Technology; co-author of Game Changers: From Minecraft to Misogyny, The Fight for the Future of Videogames (Affirm Press, 2016).
Read the full text of "The Rules of The Crowd" by Dan Golding here.
PUBLIC PROGRAMS
EXHIBITION OPENING
Tuesday 1 May, 6 – 8pm UTS Gallery
ARTIST TALK
Friday 11 May, 1 – 2 PM UTS Gallery
LEFT OF FIELD: SPORT, POWER AND CREATIVITY
Fri 8 June 2018 6pm—8pm, UTS
Join artist Baden Pailthorpe for a roundtable discussion with Adam Goodes, Louise Stephenson, Professor Kim Vincs and Professor Aaron Coutts as they discuss the relationships between competitive sport and creativity, contributing to a conversation around power and the risks and rewards of living and working in the Big Data age. The panel will be led by Deb Verhoeven, Associate Dean of Engagement and Innovation, UTS, who will use Baden Pailthorpe's exhibition Clanger at UTS Gallery as a prompt for conversation.
Watch the video here: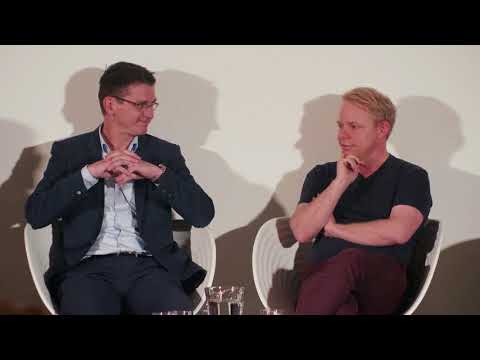 LEARNING PROGRAM
Baden Pailthorpe will be engaging with students from UTS' Data Visualisation and Narratives course as part of the Analytics and Data Science: Transdisciplinary Innovation postgraduate degree. This subject engages students in the power of narrative and visualisation as 'person-centred' methods for sense making around data.
Image: Baden Pailthorpe, Clanger (Longitude, Latitude, Velocity), 2018. 36-channel video installation (detail). Courtesy the artist and Sullivan+Strumpf.